TOP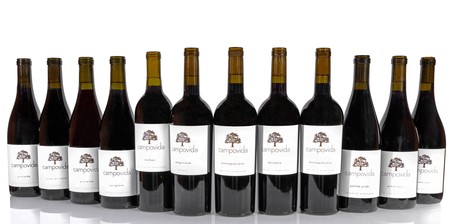 12-Bottle Red Wine Club
Wine Club Membership Sign-Up Subscription
****PLEASE NOTE: By making this purchase you are agreeing and committing to 1 full year of Wine Club membership. The price listed above reflects the cost of ONE shipment. You will be charged this amount FOUR times per year****
The cost of each shipment may vary between $350-$500 due to our limited production; the price of our wine shifts based on the ever-changing prices of grapes. We can assure you that each bottle of our organic wine is special and handcrafted with love.
Seasonal Shipment: Our 12-bottle membership includes twelve bottles of reds for the season, selected by the winemaker. The current shipment includes two bottles of each: 2016 Cabernet Sauvignon, 2017 Grenache, 2016 Tavolo Rosso, 2015 Zinfandel, 2017 Pinot Noir, and 2016 Primitivo.
Your 12-bottle membership includes:
Access to small lot, club-only wines
Seasonal wine pick-up parties brimming with great food and company
Invitations to our events, dinners, concerts, and select wine promotions
First access to developing wine library
Complimentary monthly wine tastings for six
30% off all 12-bottle quarterly shipments and additional wine purchases
15% discount on most farm products
Four complimentary guests to member parties
Premier access to lodging at the Campovida farm in Hopland.
Referral rewards: Refer a friend to Campovida's wine club and receive a complimentary bottle of wine upon completion of their first two shipments.
Did you know that we produce our own Campovida olive oil and honey, too? We make our extra virgin olive oil from handpicked, organic olives that are pressed the same day, within two miles of where they are grown. Our local wildflower honey is sourced right from the hives in our organic fields. Add oil and honey to your wine shipment -- you won't regret it!